Welcome to Superior Benchtops
Laminate benchtops and so much more…
From a free in-home consultation through to installation, Superior Benchtops will ensure your project runs smoothly.
Whether it's a laminate benchtop, kitchen makeover, cabinetry, robes or something else, our small and experienced team will work with you and your budget to ensure all of your boxes are ticked.
Unsure What Will Suit Your Home Best?
Call or email us today to find out more or book your free in-home (or office) appointment
North Lakes knockout!!
Scope: Removal of old benchtop and raised breakfast bar section. Installation of laminate benchtops including extending depth of sink section and return to 900mm Brand: Motivi (by Nikpol) Colour selection: White Galaxy Finish: Gloss Edge profile: 10×10 postformed Job duration: 1 day
read more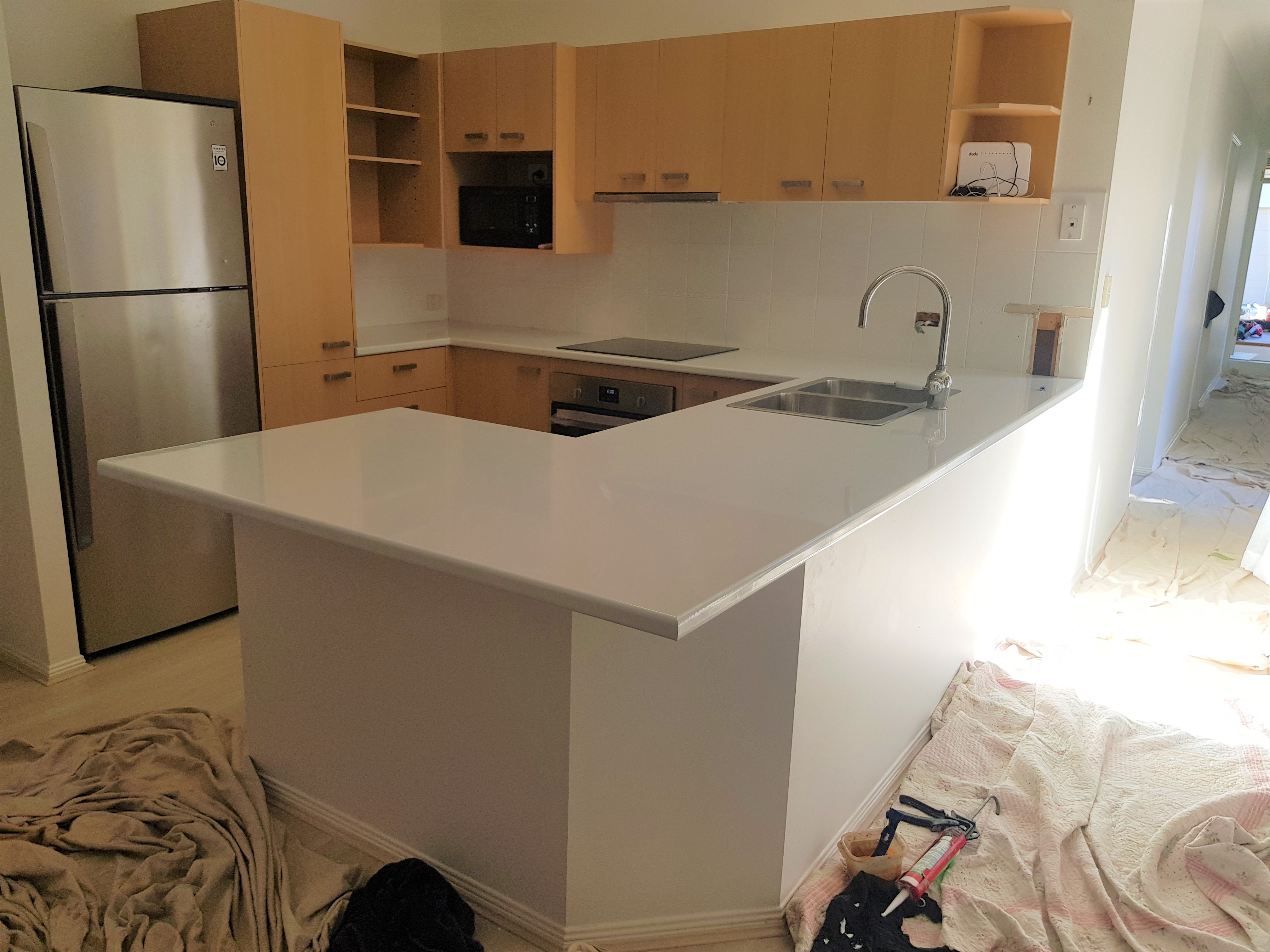 Most popular benchtop colours in 2019
When meeting with clients, we are constantly asked for advice on what colours are the most popular. With over 400 colours, patterns and textures to choose from, the decision on what will enhance your area can be overwhelming. The purpose of this article is to provide people with a starting point as to whats trending. So here they are; our 5 most chosen colours in 2019 5th place: Laminex Black Marble 4th place: Formica Ice Quartstone 3rd place: Laminex Pure Mineralstone II 2nd place: Laminex Carrara Bianco 1st place: Polytec Grey Calacutta
read more