Welcome to Superior Benchtops
Laminate benchtops and so much more…
From a free in-home consultation through to installation, Superior Benchtops will ensure your project runs smoothly.
Whether it's a laminate benchtop, kitchen makeover, cabinetry, robes or something else, our small and experienced team will work with you and your budget to ensure all of your boxes are ticked.
Want to arrange a quote?
There are two simple ways we can provide you with a quote;
Simply download this simple "how to" guide on how to measure up your benchtop and email it to us at info@superiorbenchtops.com.au
 Give our office a call to schedule an in-home measure and quote
North Lakes knockout!!
Scope: Removal of old benchtop and raised breakfast bar section. Installation of laminate benchtops including extending depth of sink section and return to 900mm Brand: Motivi (by Nikpol) Colour selection: White Galaxy Finish: Gloss Edge profile: 10×10 postformed Job duration: 1 day
read more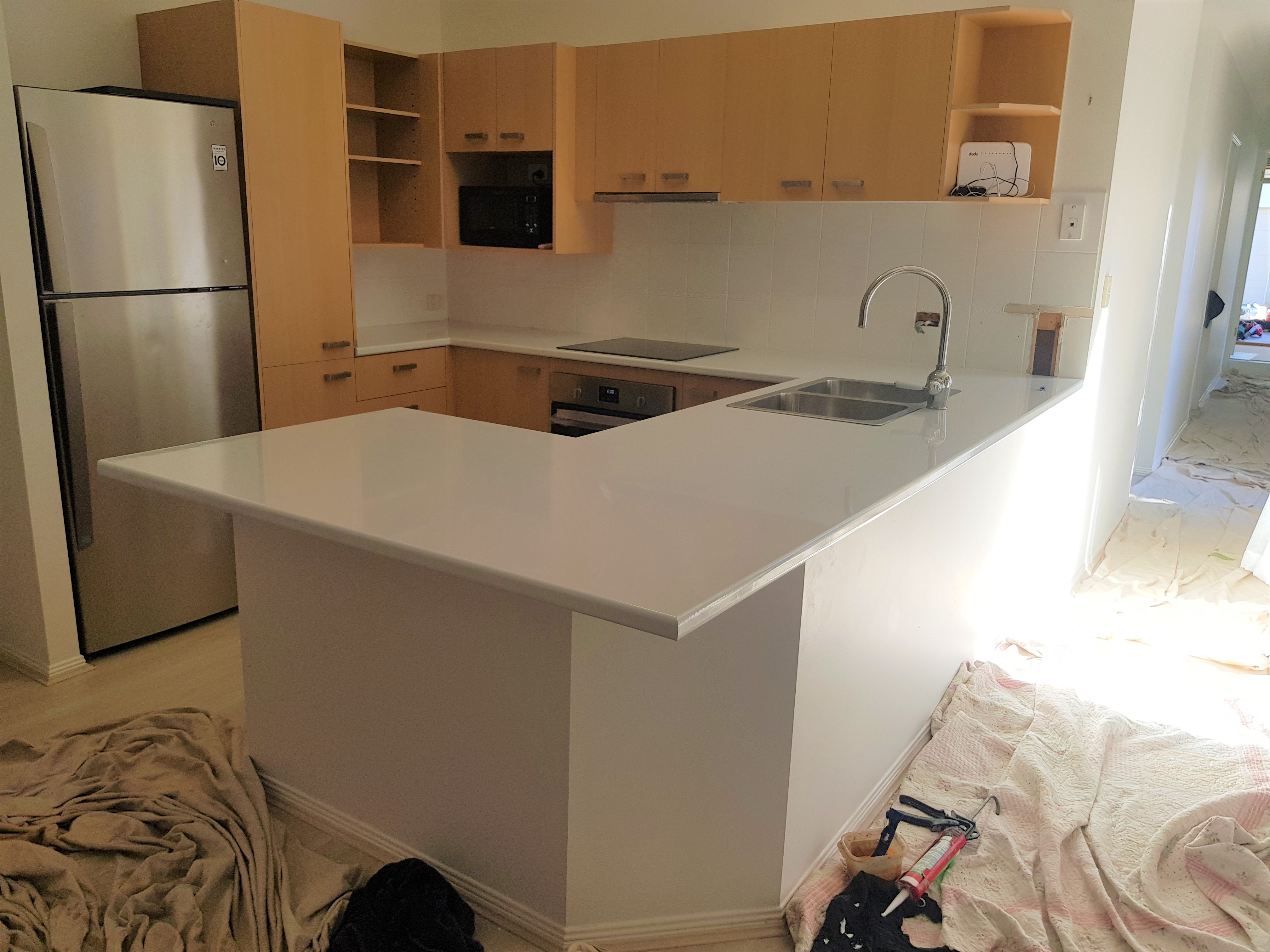 Is benchtop replacement affordable?
Replacing your kitchen benchtops can certainly transform your space and be an affordable way of modernising your kitchen without the time and expense of replacing your entire kitchen. Some websites advertise square metre rates for benchtops but these can be inaccurate. We have come up with a simple method to price your replacement benchtop accurately. Simply follow our simply one page \"how to\" guide and snap a couple of photos of your kitchen and you are done. You can either email or text your information through to info@superiorbenchtops.com.au or 0418 632 021. We will respond with a written quote. Simply click on this link to get started https://www.superiorbenchtops.com.au/wp-content/uploads/2020/04/How-to-guide.pdf
read more